Nemo's Rebuilt Nautilus by Tom Martin - New Lethality

Nemo attacked the hated nation's ships by ramming. Tom Martin updates his sinister re-visitation of Harper Goff's iconic Nautilus, adding armor-piercing harpoon launchers.


Note the the new row of rakers amidships and the long harpoon launcher tube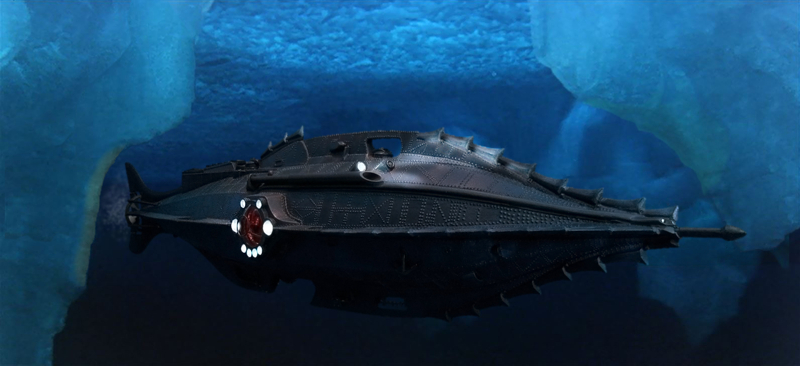 Once again Wayne Orlicki composited an under ice view of the new Nautilus

See photos of Tom Martin's various Nautilus models at Photobucket.